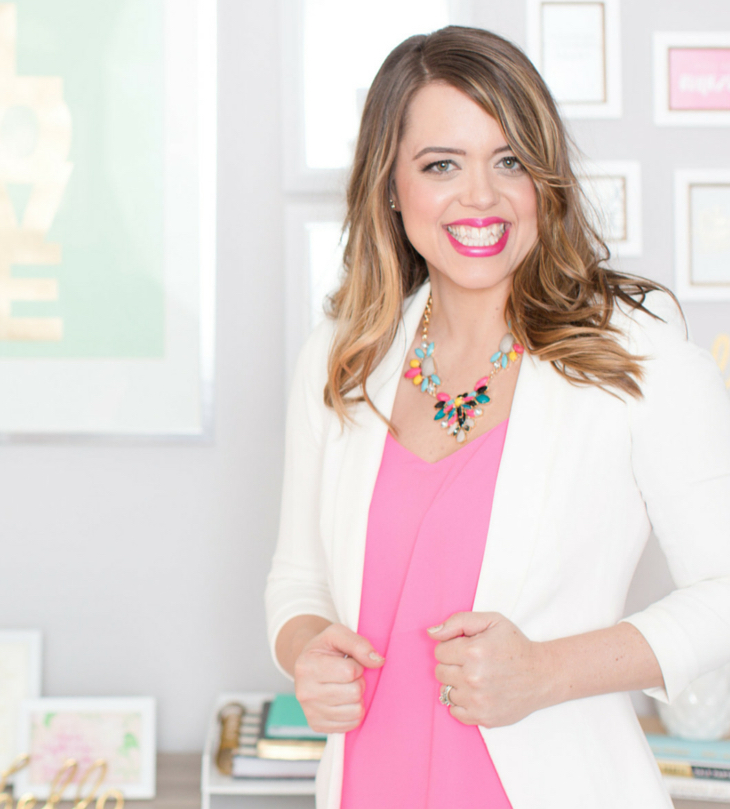 "My secret weapon is my aesthetician, Breanna. I use her cleansing products and get a facial or peel once a month. She's also an eyebrow magician. She is amazing!! Breanna not only wants to help you with your skin, but she truly cares about people. She is so knowledgable and her products are amazing! Believe me, once you know her, you will love her too!"
Heather Crabtree, Business Mentor & Founder of The Savvy Community
www.thesavvycommunity.com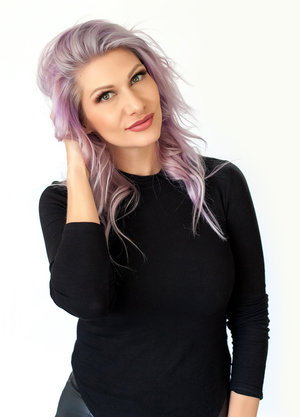 "I love Breanna's knowledge and passion for her work. She is such a lovely person, but really cares for my skin care needs and is always keeping up with the newest technology. She understands my skin inside and out and has helped me understand it too. I appreciate that we've been able to come up with a long term skincare plan. She is so professional and a joy to work with. Throughout the years of working with her I'm proud to call her a friend."
~Jenny Strebe, Hair Educator & Author
www.theconfessionsofahairstylist.com
"by far the finest aesthetician, I highly recommend her"
Breanna is by far the finest aesthetician that I have ever worked with. She is an expert in her field, and personally knows the effects of a variety of treatments. She is honest, caring, thoroughly knowledgeable, and an all-around joy to be around! She would be a welcomed addition to any aesthetics team, and I would highly recommend her to any new client.
Lindsey, Actor/Voiceover Artist & Yoga Instructor
"She will help you put your BEST face forward everyday and transform your life."
Skin perfection is a dream right??? The ability to confidently show your gorgeous skin with diminished acne, age spots, sun spots, and wrinkles.
It sounds too good to be true... But it isn't with BREANNA.
Breanna treats skin as an art... She is a perfectionist and has an eye for detail, which is rare in aesthetics today. She makes the time and takes the time, making each client leave with results & feeling fabulous!
Furthermore, her product and nutrition knowledge base is superior, which is beneficial to achieving lasting quality results. From a relaxing facial to an intensive skin transformation... She does it all.
Best is... She will help you put your BEST face forward everyday and transform your life!
Angela, Healthcare Business Development
"Breanna is the best!"
Breanna has been an amazing asset to my skin. During my first meeting with Breanna, years ago, she took the time to develop a rapport with me during a consultation appointment regarding preparing my skin for my wedding as well as my long term goals. Many years later, Breanna continues to maintain my skin with pure perfection. Breanna has been extremely courteous and accommodating, while sustaining the highest level of professionalism. It is my pleasure to recommend a highly qualified, passionate, Aesthetician for your skin care needs. Simply put; Breanna is the best!
Cara, Audiologist
"Simply Perfection"
I had the pleasure of meeting Breanna over a year ago and my skin has never looked better! I was delighted to find Breanna's approach to skin care reflected total professionalism and product knowledge along with a superior level of personal caring. From the initial consultation onwards sessions with Breanna have ranged from facials, brow waxing and peels and have all been incredibly skilled. Breanna promptly addresses any concerns I might have, wrinkles, clogged pores and skin care products. I have also had the pleasure of working with Breanna professionally for a photo shoot and her level of knowledge was unsurpassed by any other makeup artist I have worked with prior. Simply put Breanna makes me and my skin feel renewed, glowing and fresh!
Nicole, Property Manager
"she truly listens to what each client needs"
I was fortunate enough to have been recommended Breanna Thomas's services shortly after relocating to Scottsdale from New York City almost six years ago and I have been going to her for ALL of my skincare needs ever since.
What makes Breanna an incredible Aesthetician is not only her gentle touch and calming demeanor, but especially her dedication to truly listening to what each client needs and adjusting her treatments to how those needs change over time and even with the change of the seasons.
I always feel very relaxed and refreshed after a visit with Breanna and, especially given that I work with Artists nationally in the beauty industry, keeping my complexion youthful and fresh-looking is of the utmost importance.
Breanna is very professional and I would highly recommend her services to anyone!
Jeremy, Artist Manager | Director of Education
"Bye Bye Acne!"
I've never had acne, so when I started to break out I didn't know what to do. I tried all kinds of products, but nothing worked. A friend of mine referred me to Breanna because she had worked on her skin. Breanna explained what she would be doing and made me feel relaxed. After the first visit my skin felt refreshed! I don't have to wear pounds of make up to cover up my acne. Now being natural is the best feeling! I feel like my skin can breathe. Thank you so much!
Nikki, Student
"I look years younger"
Flawless skin has always been a dream of mine. Breanna works closely with you to understand your particular needs. My primary skin challenges have been hyper-pigmentation and acne. My initial treatment was the intense VI Peel, which did wonders to drastically reduce my hyper-pigmentation. Breanna has since performed a variety of other milder services to improve my skin further. Her extensive knowledge starts on the inside and continues out...her services can include natural supplements, skin care products, make-up etc.,which has helped me immensely. Many friends say that I look years younger now as a result. My skin continues to improve thanks to her, I can't recommend her enough!
Nicole, Marketing
"It's always a treat when I get a facial"
As the old adage goes, "with age comes wisdom!" But along with that comes dark spots, sensitivity to products, wrinkles, and acne, all of which I never had as a teenager. Fortunately I found Breanna who has helped me dimmish the spots with chemical peels, and products. As for my cleansing routine, she has introduced me to a great skin line that is not only all natural but very affordable too. She has always taken a great deal of time with me when we meet to see if I have any "issues," and we resolve them. It's always a treat when I get a facial because I just feel my skin looks dewy afterwards, and at 65 years of age not something I take for granted. And then there are my eye brows, which I actually get compliments on. I would highly recommend Breanna to anyone who cares about their skin, be they male, female, young, or not so!
Sylvia, Grandmother
"my skin looks and feels so much better"
Breanna is by far the most dedicated and knowledgeable aesthetician I have ever met. I have had facials and waxing appointments with her for over three years. The facials always make my skin look and feel so much better. Breanna is also very helpful whenever I need advice on products. She offers her insight and advice without being pushy. Overall, she is a very kind and helpful person who takes great pride in her work and cares a lot about her clients. I would highly recommend her!
Cariann, Professor and Mom
"I couldn't have been more thrilled with the results"
Breanna with Healthy Skin AZ is absolutely amazing! She is educated and caring when it comes to her clients and what they need. She is flexible, reliable, and has taken amazing care of my skin. I was very nervous when I first went to Breanna because I had NEVER had anybody work on my skin before. She was very gentle, listened to my concerns, and truly understood what I wanted from my skin care experience...I couldn't have been more thrilled with the results of my mini chemical peels and facials. I will never trust anybody else with my skin and I love the fact that she truly is a genius in her field. There is nobody out there who cares more about what they do and for the people she works with. Thank you Breanna for taking the absolute BEST care of my skin! There is truly nobody else like her!
Erica, Nanny & Teacher
"Don't miss out!"
?My experience with Breanna at Healthy Skin AZ is truly unparalleled. Her technical expertise and knowledge seem endless, but the real reason I return to her regularly is because she treats each visit as if it is your first. She always has time to listen to what you have to say, never rushing through an appointment. There is no doubt that she cares about each and every one of her clients as a person, nothing less. I not only recommend her services to anyone in need, I also recommend her as an example of a true professional at her craft for those looking to start their own business. The combination of a skilled professional and a genuine person doesn't come around often. Don't miss out!
Anonymous
"absolutely the best facial I've ever experienced"
Amazing! That is the first word that comes to mind when I think of Breanna and how she's transformed my skin.
I first visited Breanna in 2004 – looking for help with my acne. Breanna gave me a facial and it was absolutely the best facial I had ever experienced, and that was all it took… I was hooked! Now, I wouldn't trust my skin to anyone but Breanna and haven't since that very first facial in 2004.
Needless to say, she took care of my acne and now helps me with my "mature" skin. I promise you, I know that I don't look my age and I have Breanna to thank for that fact.
I see Breanna regularly for facials and treatments. She is very professional and detailed. Breanna always takes the time to listen to my concerns and gives the best advice and recommendations based on my current needs. Breanna is extremely honest, caring and is always up to speed on the latest products, trends and research. She is an expert in her field and so lovely to be around.
I highly recommend Breanna to anyone looking to have amazing skin!
Patricia, Parish and Community Engagement Coordinator

"I highly recommend Breanna to anyone with skin!"
Breanna is an expert at her profession. She is extremely knowledgeable, thorough and personable. Her superior work speaks for itself! I highly recommend Breanna to anyone with skin! Whether you simply need routine maintenance or have a complex issue, Breanna takes the time required and makes you feel like you are her only client.
Amy W., Certified Interior Designer
"I was so thrilled with my results!"
I really never thought about my skin and what it looked like until after having my second child. I got what is called, a pregnancy mask which is pretty much pigmented skin that makes you look kinda like a racoon. I ran to see Breanna, and she assured me that she would be able to correct it! I went in for a VIPeel, the first ever chemical peel I have done! I was so nervous and Breanna eased my worries by detailing exactly what would happen everyday to my face. She also let me know to please call her with any questions or concerns I had during the time I was peeling and healing. Not only did the pigment go away as she told me it would, my peers started telling me my skin looked refreshed and so healthy! I was so thrilled with my results! It is so hard to find someone you trust with your skin, even more so your face, and with Breanna I have no worries I am in the best hands in the Valley!
Alyson, Mother & Business Owner
"My skin has never looked better"
I've been a client of Breanna's for awhile now. I used to have horrible acne & a lot of sun damage. I've been to so many dermatologists & other aestheticians over the years but none of them ever came close to helping me as much as Breanna has. Not only is she incredibly nice & calming, she has more knowledge than all of these other so called skin experts combined. It is essential in my profession that I look my best at all times. I now feel comfortable & confident everyday. While I will occasionally still get a breakout (thanks to genetics & hormones) they go away much faster & I am so happy with my skin now. I will never trust anyone else with my skin.
Annonymous


"I, without hesitation, highly recommend her services to anyone"
I have known and trusted Breanna Thomas with all of my skin care needs for many years. She is a consummate as well as a meticulous professional and beyond excellent at her craft! I, without hesitation, highly recommend her services to anyone in need of assistance in their personal skin care regime. My favorite service which she administers is the VI peel and second would be the oxygenation facial. I truly respect Breanna's knowledge of skin care products and trust no one else when it comes to my aesthetician peels, facials and laser treatments.
Annette, Image Consultant
"I can't wait for my next appointment!"
As a licensed professional in the beauty industry, with a history in paramedical aesthetics, I can personally attest to Breanna's profound knowledge in the arena of skincare which goes far beyond the basic facial.
Breanna's passion for this field keeps her current and on-point with all of skincare's latest techniques & innovations. Her ability to address my personal issues with hyper-pigmentation have been very effective & productive. I can't wait for my next appointment!
Misael, Color Visionary | Platform Artist | Schwarzkopf Professional Educator
www.misaelart.com
"I love how my skin looks and feels!"
?I love how my skin looks and feels! Breanna is very professional and detailed with her work. I have had facials and peels that leave my skin feeling clean and looking gorgeous. She also does an amazing job waxing my eyebrows and tinting my eyelashes so I do not have to wear mascara, which is sooo exciting because I hate when mascara runs when I am swimming or when I rub my eye and smear it. Now I have dark beautiful eye lashes without the mess and hassle of mascara. I also use Breanna for my laser treatments including; photo facials that get rid of any discoloring or freckles on my face as well as laser hair removal. Breanna makes me feel comfortable and safe during laser treatments so it is not akward at all. She is the best skin girl I have ever been to and I recommend her to anyone who wants their skin to look beautiful! :)
Audrey, Personal Trainer
"since my 1st appointment I have had ZERO blemishes"
From what I assumed during my 4 decades on the planet, skin care services/products were not for men (especially men of color). So, I made a conscious decision to just allow my skin to remain an oily, often-pimpled mess. A year ago, some friends of mine (who were, no doubt, tired of looking at my clogged pores) started to urge me to make an appointment with Breanna. I, finally, scheduled an appointment to see her a few weeks ago. I can, honestly, say that since the day of that appointment I have had ZERO blemishes on my face. I am amazed (and a bit frustrated with myself for waiting so long to see her)! Not only did she work wonders with my face and recommend products that immediately worked for me, but since then she has also readjusted my regimen & given me detailed instructions to help me maintain my clear skin. With the results that I have gotten since seeing Breanna, it is easy to refer her to coworkers, friends, and family. What makes me want to go the extra step and write this after a long workday is that, not only were the results amazing, but the experience was incredible. She is extremely calming (which was much appreciated from a first timer like myself), she is undeniably caring, and I feel like her goal was only to help me and not just get me in and out of her office. I know that the most important thing to her was making my skin better and giving me the best service possible. Do not wait another day for this experience!
Gerald, Teacher
"Very sweet and professional too!"
Breanna is very knowledgeable in her field. l feel very confident that she does everything possible to help me look my best. l have appointments every 6 weeks for a facial with dermaplaning. Her services and products have done wonders for my skin. l'm so glad my daughter recommended her and l'm happy to pass on the recommendations to others. Very reasonable prices too!
Vera, Retired Nurse
"the best of the best"
I have been a client of Breanna for the past 7 years. I'm a 38 old woman with adult acne. After spending a fortune on products and on so called facials, I found Breanna! And thank heavens for that! She has worked with my face for all these years and cleared up my acne completely. I totally recommend her for anyone's skin care needs.
Franccesca, Accountant
"no one believes me when I tell them my age"
My skin has never looked better, no one believes me when I tell them my age and I attribute that to my skin care. I've been going to Breanna for years and without fail she always knows exactly what my skin needs from facials to peels. She is extremely knowledgeable and only uses the highest quality products. I look forward to my therapies because I know I'll leave with glowing, healthy, beautiful skin. Breanna is simply the best! Mercedes, Naturopathic Physician and Registered Nurse
"Breanna does an amazing job and gives the best facials...I highly recommend her!!!"
Breanna does an amazing job and gives the best facials. She really listens to my skin issues and then takes the time to make my skin feel rejuvenated. One service that has really helped my skin is epidermal leveling. This service is amazing and my skin feels so soft and smooth afterwards. Breanna goes above and beyond and is very professional. I highly recommend her!!!
Erika, Mother of 2
"I feel pampered and well cared for"
I have had the pleasure of knowing Breanna Thomas for over 5 years. Breanna is a highly qualified aesthetician and has extensive experience with the latest procedures and technology.
She conducts herself in a professional manner and has a warm and friendly disposition.
She is very knowledgeable about skin care products and has offered me several suggestions to problems as they've arisen. Each time I visit Breanna for a facial or other aesthetic procedure, I leave her salon feeling pampered and well-cared for.
Lori, Club Administrator & Membership Director
"I have gotten so many compliments on my skin ever since I started seeing Breanna!!!"
It's one thing to be great in your field of work, but it's another to have great people skills. Breanna is not only professional, but she is also very personable and really cares about improving the quality of your skin. I highly recommend her to anyone because she has truly changed the way that my skin now looks and feels. I have never felt so confident!
Alycia, Student
"I love the way I look after an epidermal leveling treatment by Breanna"
I have dry skin often exfoliating does not remove it all. The epidermal leveling Breanna has preformed on my face has removed all the dry skin and revealing a renewed look of glowing skin. This treatment also removes all my facial hair allowing my makeup to go on smoother and last longer. I love the way I look after and would recommend this treatment for anyone who wants younger glowing skin. Thank you Breanna!
Cherie, Realtor
"Breanna is adept at working with all ages!!"
Breanna has been an amazing partner in the skin-care regime for both myself and my teenage daughters. Her genuine concern for both an individual's skin care needs as well as her knowledge of options to maximize each person's ability to look their best is fantastic. I have learned so much from her and I trust her recommendations completely.
Carol, Commercial Real Estate Agent.
"I can see and feel a noticeable difference"
Breanna is an amazing aesthetician! Breanna started working with my skin a little over a year ago and quickly addressed my concerns with the appearance of my skin. She is a great listener and was able to take my concerns and turn them into an action plan for achieving smoother skin. After each treatment I can see and feel a noticeable difference. In addition to addressing my original concerns, Breanna tuned my treatments to continue getting results throughout my recent pregnancy. She took great care to ensure all of my treatments were safe, comfortable and appropriate for the changes I was experiencing with my skin. I wouldn't trust anyone else to care for my skin.
Jenni